Dr. Zane J. Grabau
Assistant Professor, Nematology
My program focuses primarily on managing plant-parasitic nematodes in Florida agronomic and horticultural systems to improve crop productivity. This includes assessing and improving a wide variety of management strategies that fit Florida cropping systems. I am also interested in broader investigations of cropping systems, particularly soil ecology by assessing the nematode community (plant-parasitic and free-living nematodes). My program also disseminates this information to Florida agricultural professionals.
Research

My research program focuses on improving Florida agronomic and horticultural crop production systems, primarily through nematode management. This includes assessing and improving plant-parasitic nematode management strategies such as crop rotation, resistant cultivars, pesticides, biocontrol, and other practices. My lab also seeks to improve nematode management through better understanding of how different plant-parasitic nematodes interact with their environment including factors such as soil type, weather, nematode-feeding microbes, and crops/weeds among others. My research program also explores how crop production practices affect soil ecology by assessing the whole nematode community. Nematodes occupy a wide range of ecological niches—a relatively small percentage damage plants—so they are good indicators of the ecological activity in the soil.

Extension

My extension program focuses on identifying and addressing nematode-related problems in North Florida agronomic and horticultural production. These extension efforts include determining which nematodes are present and problematic, researching nematode management strategies, and disseminating this information to growers, extension personnel, and other agricultural professionals.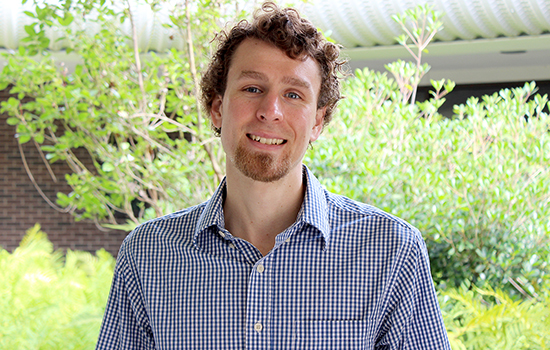 Contact
Steinmetz Hall
1881 Natural Area Dr.
Gainesville, FL 32611
352-273-3983
zgrabau@ufl.edu
Education

B.S. Biology, Concordia University Nebraska
M.S. Plant Pathology, University of Minnesota
PhD. Plant Pathology, University of Minnesota