Dr. Amanda C. Hodges
Extension Scientist
Director, Doctor of Plant Medicine
Dr. Amanda Hodges is the director of the Doctor of Plant Medicine program at the University of Florida. Dr. Hodges specializes in invasive species and biosecurity.
Grants and Contracts (total value of projects: ~$9.1 million)
Principal Investigator-Value: $4.3 Million
Co-Principal Investigator-Value: $4.8 Million
Extension

Dr. Amanda Hodges has authored or co-authored over 100 extension publications related to arthropod diagnostics and invasive species. During the 2012 meeting of the Southeastern Branch of the Entomological Society of America, Dr. Hodges was presented with the Distinguished Achievement Award in Extension. Specifically, Dr. Hodges is known for delivering innovative, hands-on plant pest diagnostic workshops in Florida, the southern region of the U.S., and the Caribbean. Dr. Hodges also provided initial key leadership for the launch of the National Plant Diagnostic Network (NPDN) online First Detector training program (https://firstdetector.org/) and the Protect U.S., Community Invasive Species Network Program (http://protectingusnow.org/). During the 2011 meeting of the NPDN, Dr. Hodges was recognized as one of the team members involved in establishing the NPDN Partner Program, the Sentinel Plant Network. Dr. Hodges currently coordinates the Florida First Detector project (http://www.flfirstdetector.org/), and the UF Plant Protection Website (http://ufplantprotection.org/). Dr. Hodges' projects often encompass interdisciplinary teams and multiple institutions.

Teaching

Integrated Plant Medicine, ALS 6925
Principles of Plant Pest Risk Assessment and Management, ALS 6942
Colloquium of Plant Pests of Regulatory Significance, ALS 6921
Challenges in Plant Resource Protection, ALS 4163

Research

The Biosecurity Research & Extension (BRE) lab focuses on investigating invasive, arthropod species of potential concern to Florida's landscape, natural areas, and agriculture. The BRE lab creates a variety of extension pest diagnostic guides, fact sheets, and e-learning modules. Educational materials produced by the BRE lab are Florida, southern regional, or national in scope, depending upon the project's purpose and funding source. Additionally, BRE research is translated into extension workshops and publications for Florida clientele.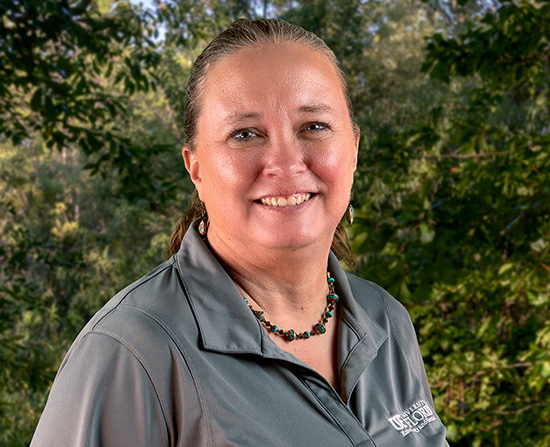 Contact
Steinmetz Hall
1881 Natural Area Dr.
Gainesville, FL 32611
(352) 273-3957
achodges@ufl.edu