Honey Bee Husbandry
We work to improve managed honey bee health and the pollination services honey bees provide by conducting research projects focused on honey bee colony disease/pest management, nutrition, toxicology, African honey bees, and pollination ecology.
Current Projects
Pests/pathogens: their behavior, biology and control
The impacts of pesticides on bees
General honey bee management projects (nutrition, pollination, honey production, etc.).
Publications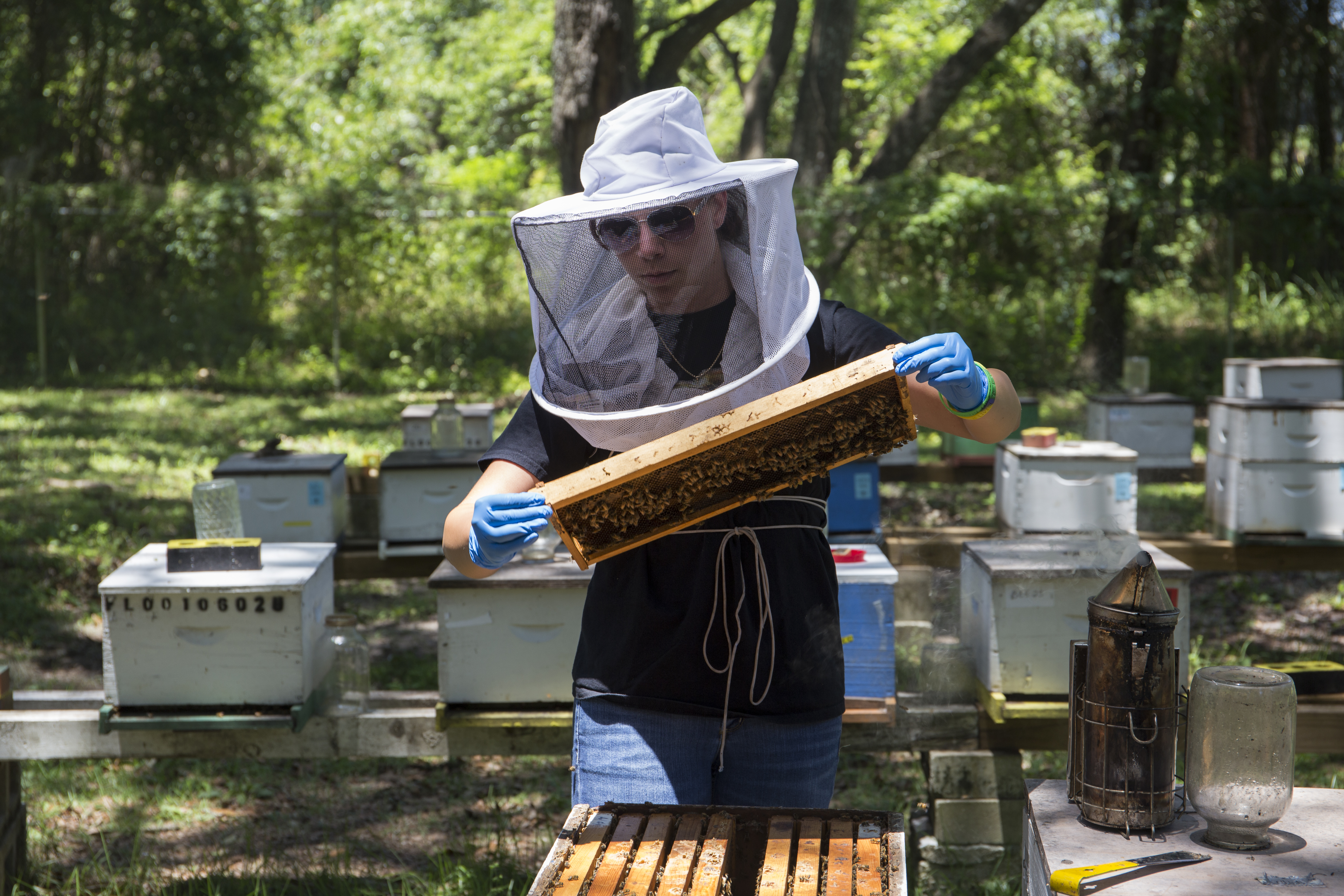 Guide to HBREL Research
Honey Bee Husbandry is everything needed to keep the bees alive. We also have two other major research focuses in our lab. Be sure to check those out when you finish browsing this page.