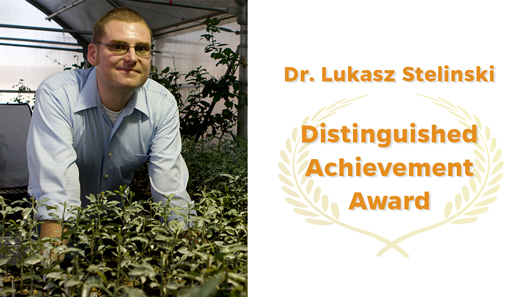 ABOVE: Dr. Lukasz Stelinski, professor at the Citrus Research and Education Center, has been awarded the 2021 SEB Distinguished Achievement Award in Horticultural Entomology. The award recognizes outstanding contributions to American horticulture that increases the quality and value of plants, improves the productivity and profitability of the nursery and landscape industries, and protects and enhances the environment. Congratulations Lukasz! UF/IFAS photo by Tyler Jones.

The 2021 termite dispersal flight season kicked-off in south Florida with an interview with the annual termite situation report delivered by Dr. Thomas Chouvenc. His interview with the local NPR news station (WLRN) can be heard HERE beginning at timestamp: 33:16.

On February 25th "Manatees May Carry Half a Million Microscopic Hitchhikers", featuring research from Dr. Gilbin-Davis colleagues from the Florida Medical Entomology Laboratory, was published by the New York Times. Read about the original publication here.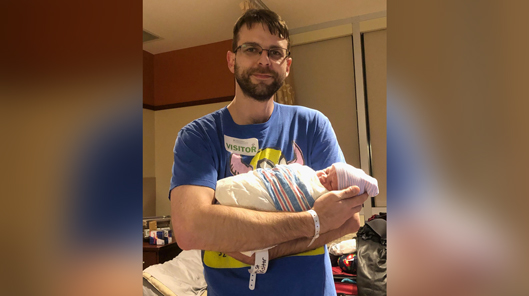 ABOVE: Nematode Assay Lab technician Laban Goolsby and Stephanie are proud parents. Kade was born February 8th - weighing 6 pounds, 7 ounces, and 20 inches. Congratulations Laban!

Black in Ento Week!
February 22nd to the 26th was Black in Entomology Week, a broad campaign which used the power of social media to showcase the work of Black entomologists across the US and globally. The week was marked by a series of virtual events, exploring everything from entomophagy and entomological art through to career panels for undergraduates and grad students and discussions of colonialism in entomology.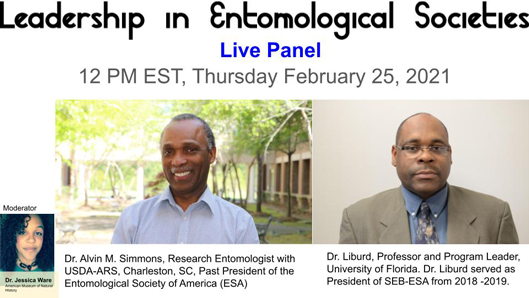 ABOVE: Dr. Oscar Liburd was an invited panelist in the Black Leadership in Entomological Societies session as the 2018-19 President of SEB-ESA. If you're interested in these topics, many of the sessions are available on the organizer's YouTube channel.
The organizers of BlackInEnto raised money for research awards for Black scholars at the undergraduate and graduate level. Visit their website for more information and to apply.
During BlackInEnto campaign, our department wanted to celebrate and amplify the work of our Black faculty and students. If you haven't yet had the chance, visit their profiles and find out more about their research and achievements here.