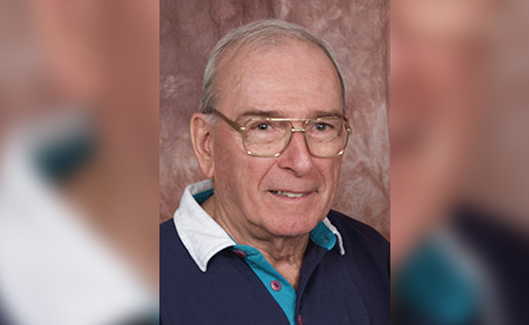 ABOVE: Congratulations Dr. David Dame! Dr. Dame was a USDA Research Entomologist, an adjunct professor at UF, and was elected Fellow of the Entomological Society of America. His distinguished career includes recognition for his contribution to the development of environmentally friendly control measures targeted at insect-borne disease vectors and he is recognized as a pioneer of the sterile insect technique for mosquitoes and tsetse fly control.

The first book on the Asian citrus psyllid (ACP) and huanglongbing (HLB) edited by Dr. Jawwad Qureshi and Dr. Phil Stansly was recently published by the Center for Agriculture and Biosciences International (CAB International). This book, written by a team of experts on the Asian citrus psyllid, gathers together everything currently known about the biology and ecology of this important pest species, examines the transmission and acquisition processes of the pathogen, and looks at current management practices and their effectiveness. The potential for new, innovative management techniques are also described along with the economic implications of managing this rapidly establishing disease. This book presents a great source of knowledge for researchers of entomology and related disciplines, students, agricultural scientists and professionals, extension agents, and pest management consultants. https://www.cabi.org/bookshop/book/9781786394088/

Dr. Phil Koehler has been awarded the  2020 Pi Chi Omega (PCO) Pest Control Fraternity Achievement Award. Dr. Koehler will be recognized at the PCO annual meeting in October.  Congratulations Dr. Koehler!   
Pi Chi Omega,  pichiomega.org,  is an international organization of pest management professionals and researchers who promote professionalism in the pest management industry. Their charge is to further the science of pest management.
The organization began awarding scholarships in 1976, and since then, 20 University of Florida students have been the recipients of PCO scholarships for their research in urban pest management.  Many of the scholar recipients are currently leaders in urban pest management industries, associations, regulation, government research, and academia. University of Florida urban entomology students supported by these scholarships include:

2018-19 Johnalyn Gordon-Halbritter
2016-17 Brittany DeLong Campbell
2016-17 Johnalyn Gordon
2013-14 Ben Hottel
2011-12 Amanda Eiden
2010-11 Stephanie Larrick Hill
2005-07 Ricky Vazquez
2004-05 Joseph Smith
2002-03 Matt Aubuchon
2002-04 Rebecca Baldwin
2001-02 Shawn Brooks
2001-02 Cynthia Tucker 
2000-01 Deanna Branscome
1999-00 Clay Scherer 
1998-99 Jerry Gahlhoff 
1998-99 Tim McCoy 
1998-00 Dina Richman 
1995-97 Dini Miller
1992-94 Daniel R. Suiter
1990-91 Nancy C. Hinkle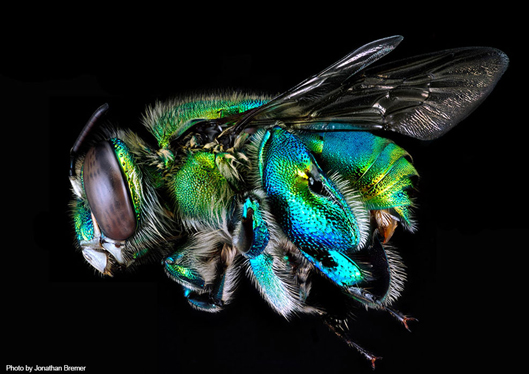 ABOVE:
Florida Museum
opened the
"Invisible Insects" exhibit
on October 3rd, 2020. This exhibit showcases work from a project in Dr. Jaret Daniels' lab with photography by Jon Bremer. Come see it in West Gallery!


ABOVE: Dr. Andrei Sourakov and the Florida Museum held their first virtual LepCamp in August! Read more about it here: https://www.floridamuseum.ufl.edu/andrei-sourakov/activities/lepcamp-goes-virtual/

NEW blog by Dr. Andrei Sourakov titled "Catapillars more than meets the eye" Read the full blog here: https://www.floridamuseum.ufl.edu/andrei-sourakov/activities/caterpillars-more-than-meets-the-eye/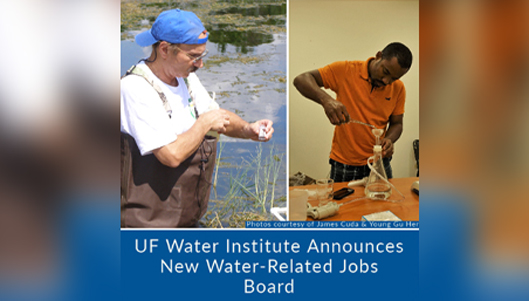 ABOVE: Dr. James P. Cuda and his biocontrol research on hydrilla are featured on the cover of the UF Water Institute's new webpage dedicated to water-related job postings.  See: https://waterinstitute.ufl.edu/6894-2/.