Mole Cricket Nematode Releases 1990-1992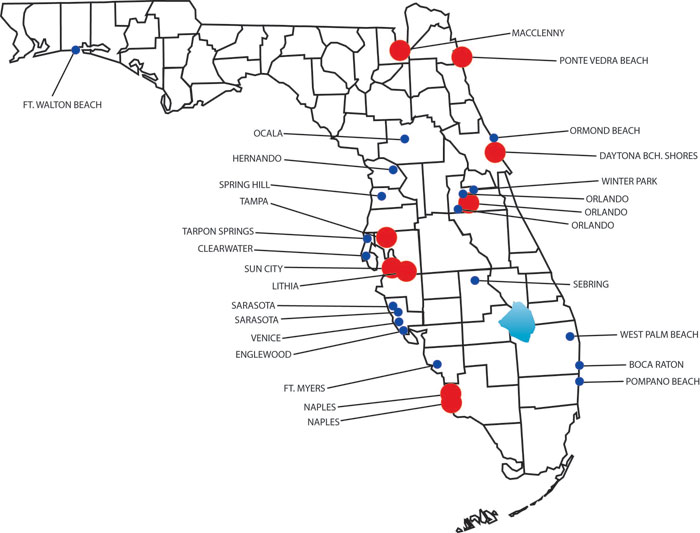 Map shows releases of at least three million nematodes at each of 28 golf courses and one sod farm in 16 counties in 1990-1992. Follow-up monitoring at the sites showed that a nematode population was established (large red dots) or was not (small blue dots). Although releases were made at 29 sites in 16 counties, establishment was confirmed only at nine sites in six counties: Baker (1 site), Collier (2 sites), Hillsborough (3 sites), Orange (1 site), St. Johns (1 site), and Volusia (1 site).
[Data are provided in Parkman & Frank (1993), Florida Entomologist 76: 75-82]. In total, counties with established populations by 1993 included Alachua, Baker, Broward, Clay, Flagler, Hillsborough, Orange, Osceola, Pasco, St Johns, and Volusia.