ENY 3005/5006 and 3005L/5006L are offered on E-Learning. Please take a look at the syllabus, and log in to E-learning on the first day of class at http://lss.at.ufl.edu. A sample lecture and lab are posted below if you would like to see the format of the class. Activities for the lecture class will begin the second week of the semester (fall and spring) so distance students have a chance to register and order their textbook and lab materials.
ENY 3005/5006 Lecture (Online Students Only)

ENY 3005L/5006L Lab

(Distance Students Only)
Note that the lab is a required co-requisite of the lecutre and must be taken the same semester.
- See a sample of the Distance Lab or to get started on your insect collection. Be sure to order your collecting equipment as soon as possible.
Take the insect order challenge here.
Can you properly identify the orders from these images?
Take this quiz multiple times to see the diversity of forms within insect orders.
After the quiz, click back to get to this page.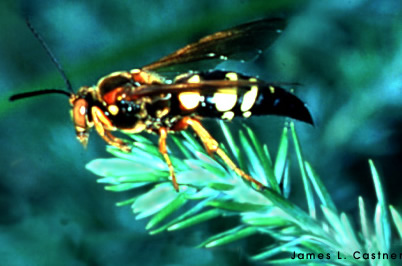 If you find any errors in the quiz, please contact Dr. Baldwin at baldwinr@ufl.edu.
YOU MUST HAVE FLASH 10.0 OR HIGHER INSTALLED
Click here to install